We provide complete services and professional pool table repair in the Novi Michigan area. We also travel to our customers and most services are done on your pool table in your home.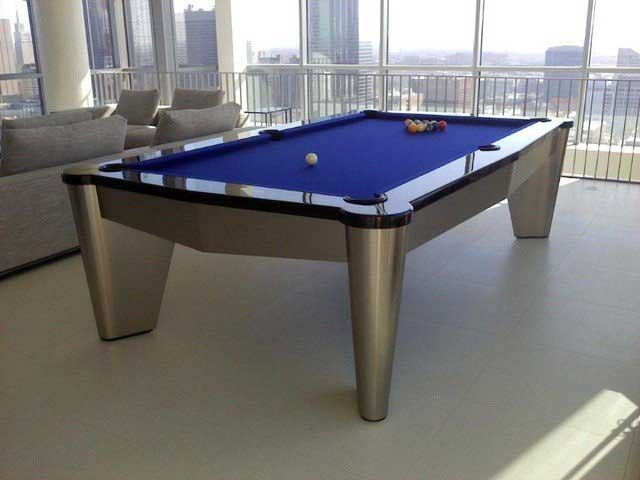 Our list of professional repair services include:
Our company services Wixom, Farmington Hills, Farmington, South Lyon, Livonia, Redford, Westland, Canton, Southfield, Garden City, Beverly Hills, BirminghPontiac, Wayne, Northville, Walled Lake, Grand View Acres, Wixom, Quakertown, Farmington Hills, Farmington, Farmington Acres, Wolverine Lake, North Farmington, Glengary, Oakley Park, Clarenceville, Salem, New Hudson, Plymouth, Plymouth Township, Detroit, Warren, Dearborn, Toledo, Flint, Ann Arbor, Lansing, East Lansing, Saginaw and surrounding areas. We also travel.
Why have your pool table professionally serviced?
Even if you aren't an avid billiards player you still know the benefits of playing on a professionally set up and properly leveled pool table. We're sure you also know what it's like to play pool on a ragged old, unprofessionally installed and out of balance pool table.
So what makes the difference between a bad game and a nice flat playing billiard table?
To begin with the felt should be in good condition and well maintained, not to mention applied correctly by a professional. Keeping the pool table felt clean is easy but has been the subject of much debate between professional technicians.
You need a properly leveled pool table to enjoy your game
There are a few different things that can cause a pool table to be unlevel. They are all pretty simple and a few of them can be fixed quite easily by an experienced pool table installer.
In our experience the main problem with any type of pool table service is the do it yourself" moving or repair by the homeowner or buyer of the table. This is the main cause of problems with installation or even possible destruction or damage of pool tables.
A professional will set up your pool table with proper tools and shimming techniques according to the type of floor it will be installed on. Each piece of slate will be leveled with an extremely precise level to ensure that your pool table installation will be 100% accurate and flat.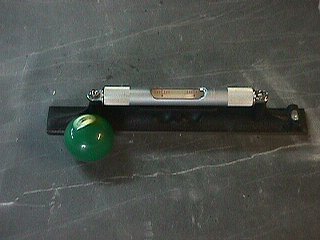 This process of leveling the base, wedging, shimming and tightening screws on the slates takes experience to be done correctly.
We urge you never to attempt to take the legs off of a pool table and try to move it. We would never do this unless we were dealing with a certain type of pool table which is very rare so we advise you not to try it, not only do you risk damage or injury, there is also the problem with the table not being level when you are done moving it, requiring you to call a pool table professional in the end anyway.
It does not really pay to try and save money by moving the pool table in this manner.
The cheapest and fastest way to get pool table service done correctly on the table is to call a professional like us. Rather than spending days trying to learn how to assemble the table or refelt it and hundreds on materials only to have to call us if the job does not do correctly for you.
Give us a call at Novi Pool Table Repair and let us set up your pool table correctly the first time.
We offer Simonis billiard cloth as well as more economic alternatives.
Send us a message with specific details or simply give us a call!